Saturday November 7th. 8.00 pm., doors open 7.30 pm.
The Swan Inn, Shipton Road, Ascott-under-Wychwood, Oxon, OX7 6AY.
Tickets £8.00 in advance £10.00 on the door available from: 01993 831427 Wychwood Folk Club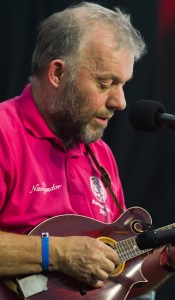 Steve Turner comes from a family of concertina players and singers and began his career on the Manchester folk scene at the end of the 1960's, playing and touring as a member of Geordie band Canny Fettle, then nationally and internationally throughout the 80's as a solo professional performer, recording his first four solo albums with Fellside Records.
He is known as a pioneer of highly sophisticated English concertina song accompaniments, stretching the boundaries of traditional forms, with one of the best voices in the business. He is a multi-instrumentalist, who also accompanies himself on the cittern, and also plays mandolin and banjo.
After a thirteen year break, building up an internationally known stringed instrument business, he made a welcome return to performing in folk clubs and festivals in 2005.
In the F/Roots August/September 2014 edition Nancy Kerr in her "Rocket Launcher" interview when asked "what was the best gig you ever saw?" answered "the best spot I've seen recently was Steve Turner – total intensive musical focus and a vast serious repertoire"