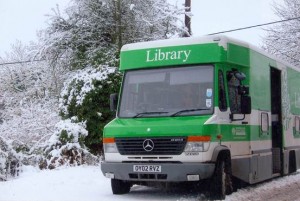 The West Mobile Library provides a library service to the people of West Oxfordshire – a complete list of mobile stops and on-line library services can be found on the Oxfordshire Library Website (www.libcat.oxfordshire.gov.uk).
With over 2500 books on board there is a comprehensive range of adult and children's titles, both fiction and non-fiction including large print as well as audio books. Any valid Oxfordshire Library Card can be used on the Mobile Library and any book borrowed from another Oxfordshire Library can be returned to the Mobile.
We visit Ascott under Wychwood every alternate Tuesday and the van will stop at The Green 11.15 – 11.35 am.
Future dates for Mobile Library visits are: 12th Jan 26th Jan 9th Feb 23rd Feb 8th Mar 22nd Mar
Bill Dickson