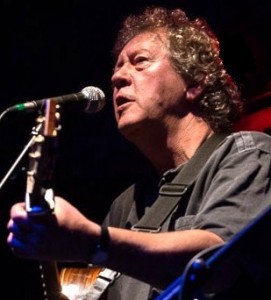 Saturday January 23rd 2016, 8.00 pm, doors open 7.30 pm.
The Swan Inn, Shipton Road, Ascott -u- Wychwood, Oxon, OX7 6AY
Tickets £8.00 in advance, £10.00 on the door available from:
01993 831427
www.wegottickets.com/wychwoodfolkclub
wychwoodfolkclub@gmail.com
www.wychwoodfolkclub.com
Paul Downes has a sensitive, yet fun approach to live performances which puts him among the most respected artists on the British acoustic music scene today. He has been introduced (to his embarrassment) as one of the greatest acoustic guitarist in the world. It is easy to see why when you see the dazzling array of styles he performs with effortless brilliance, but, at the same time, considers himself a singer of songs rather than a guitar technician.
Paul has a rich musical background that has progressed through working with Phil Beer, The Arizona Smoke Revue, Pete Seeger and, currently, The Joyce Gang. Nine albums with bands, four highly acclaimed solo albums and over two hundred session credits have still left time for Paul to tour every concert venue, theatre and festival in Britain (including two appearances at the Royal Albert Hall with Show of Hands); plus many tours in the USA and Europe.