Please come and join us for an illustrated talk by Whites of Appleton Ltd., the oldest continuously trading bell hanging company in the United Kingdom.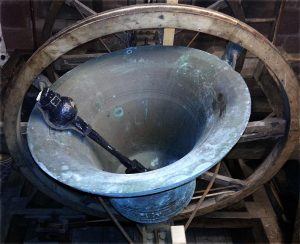 Learn about the company's history, the challenges, intricacies and variety of skills required to complete projects large and small and the work to be carried out on our church bell and bell frame.
Holy Trinity Church, Ascott-under-Wychwood, OX7 6AZ.
Friday October 20th., 7.30 pm. Light refreshments. There will be a collection for the Ascott-under-Wychwood church bell restoration fund.