Saturday March 23rd, 7.30 pm., doors open 7.00 pm.
Tiddy Hall, Shipton Road, Ascott-under-Wychwood, Oxfordshire, OX7 6AG
Tickets : £15.00 in advance £17.00 on the door available from:
01993 831427, www.wegottickets.com/wychwoodfolkclub, wychwoodfolkclub@zoho.com, www.wychwoodfolkclub.com
In the summer of 2016, the organisers of FolkEast Festival had the grand idea of pairing Peter and melodeon player extraordinaire, John Spiers (ex-Bellowhead) for a special 'one off' concert at that year's festival.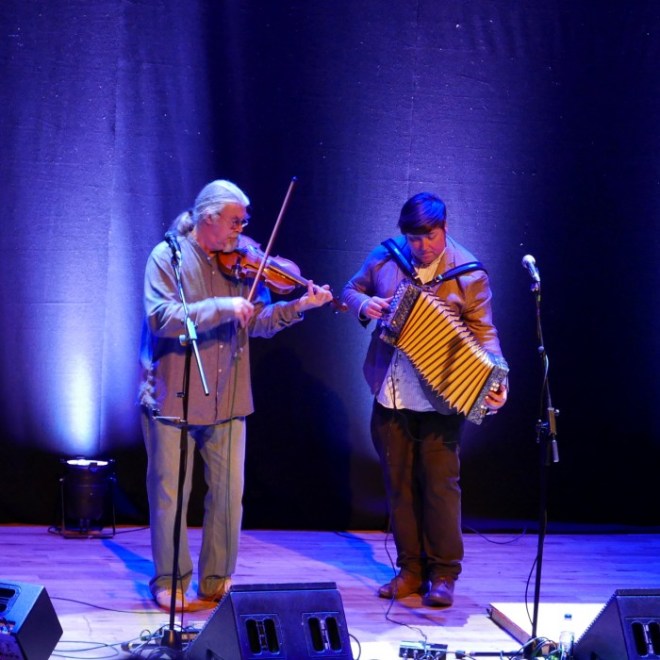 In the event, it ended up being a genuine festival highlight, with no space to be found in the Marquee and people standing five deep in pouring rain. For a few minutes at the close of their performance, with a standing ovation and roars for more, it didn't seem as though the audience was going to let them go. As the MC commented, it was one of those occasions when people could say "I was there".
It was also clear that leaving matters there was not an option, and plans were made to record an album and undertake a country-wide tour.