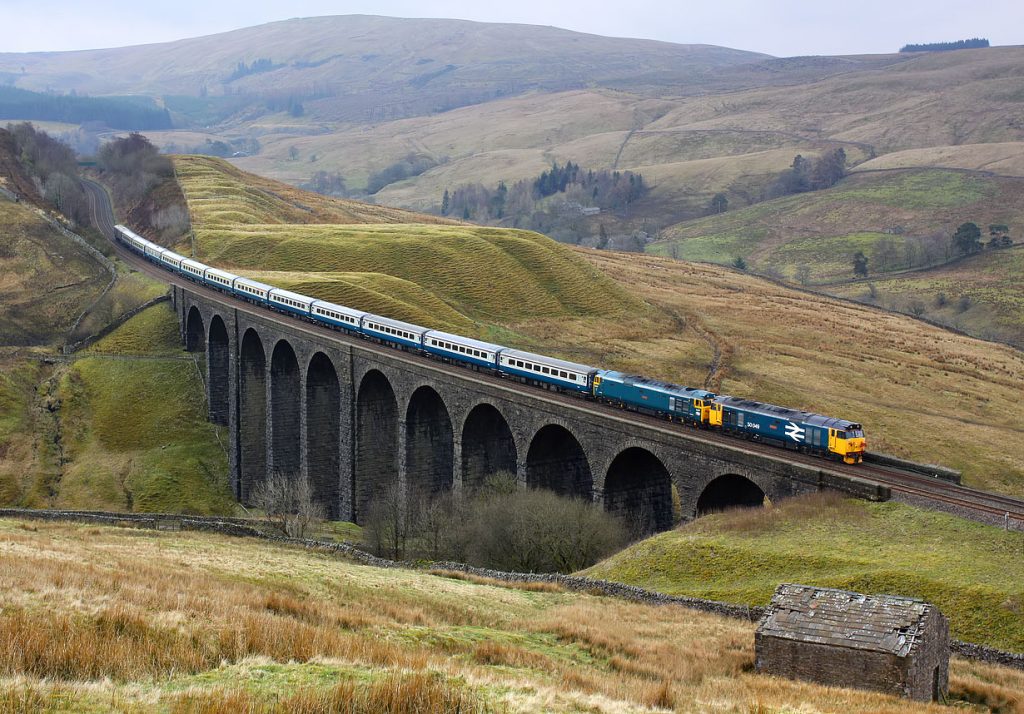 The Cotswold Line Promotion Group's 2019 charter train will take passengers from the Cotswolds to the famous Settle & Carlisle Line through the Yorkshire Dales and the Eden Valley in Cumbria.
The Cotswold-Eden Express will run from Oxford to Appleby, in Cumbria, on the August Bank Holiday Monday, August 26.
Plans to run the train last year, to celebrate the 40th anniversary of the founding of the CLPG, were unsuccessful but a partnership with Pathfinder Railtours has made this year's trip possible.
The train will be hauled both ways between Oxford and Worcester by a Class 66 diesel locomotive, with the rest of the journey to Appleby and then back to Worcester powered by a pair of vintage Class 50 locomotives (subject to availability).
The train will leave Oxford at 05.30, then call to pick up passengers at station along the line to Worcester, with departure from Ascott-under-Wychwood expected to be at about 06.10, with the return train expected to arrive at 23.00. All timings are subject to confirmation at this stage.
It will run to Settle station in Yorkshire for a 30-minute stop, to allow time for the unveiling of a memorial plaque for the CLPG's founding chairman Oliver Lovell, who helped the Friends of the Settle & Carlisle Line to fight British Rail's plan to close the route in the 1980s.
The train will then continue to Appleby, where there will be a two-hour break during the afternoon, before heading for home via Carlisle and the West Coast Main Line.
There will be four classes of accommodation available on board the train: standard, first class, first class plus and premier dining.
Go to http://www.clpg.org.uk/blog/settle-carlisle-charter-train/ for more information and details of how to book seats on the exception. CLPG members are entitled to claim a 10 per cent discount on the ticket prices advertised at Pathfinder's website, where tickets can be booked online, or use the booking form included in the new edition of the Cotswold & Malvern Line News newsletter. There are also discounts for bookings for a group of four people.