Saturday February 12th, 7.30 pm., doors open 7.00 pm.
Tiddy Hall, Shipton Road, Ascott-under-Wychwood, Oxfordshire, OX7 6AG
Tickets : £10.00 in advance £12.00 on the door available from:
01993 831427, 07870 563299, www.wegottickets.com/wychwoodfolkclub, wychwoodfolkclub@zoho.com, www.wychwoodfolkclub.com
Originally from Birmingham UK via mid-Wales Paul now resides in Morbihan Brittany France. A singer, songwriter, acoustic fingerstyle and slide guitarist he was originally inspired by the country blues of Lightnin Hopkins, Mississippi John Hurt, Robert Johnson, Big Bill Broonzy and others. This interest led to him becoming involved with the acoustic guitar/ folk club scene in the West Midlands UK and ultimately to the formation of The Sutton Blues Collective.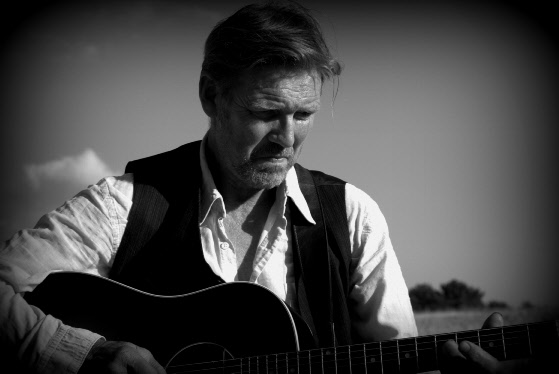 The Sutton Blues Collective became a respected name on the UK blues circuit over a ten-year period and Paul was instrumental in bringing some of the world's great acoustic blues performers to intimate venues in Sutton Coldfield, a suburb of Birmingham. During the period he immersed himself in acoustic and pre-war blues. Subsequently Paul has performed at festivals, clubs and venues throughout the UK. He has performed live on BBC & other radio stations and given interviews on numerous occasions. Paul tours in France and the UK throughout the year. 
Blues- soaked guitar & vocal work with a sophisticated urban lyricism informed by country blues but not dictated by a need to imitate it

David Harley Folking.com