Saturday May 7th, 7.30 pm., doors open 7.00 pm.
Tiddy Hall, Shipton Road, Ascott-under-Wychwood, Oxfordshire, OX7 6AG
Tickets : £12.00 in advance £14.00 on the door available from:
01993 831427, 07870 563299, www.wegottickets.com/wychwoodfolkclub, wychwoodfolkclub@zoho.com, www.wychwoodfolkclub.com
Rick Kemp is best known as a member of Steeleye Span and the evening will obviously include some memories of those exciting years. It will take the audience from his early years in a teenage skiffle group in south east London through to playing with King Crimson, Michael Chapman and Whapweasel and much more. Alongside these musical memories Rick will also briefly remember, perhaps reluctantly, his appearances on Top of The Pops as a Womble! Plus escapades of balancing on third floor balcony windows add a slight touch of Buster Keaton to the evening.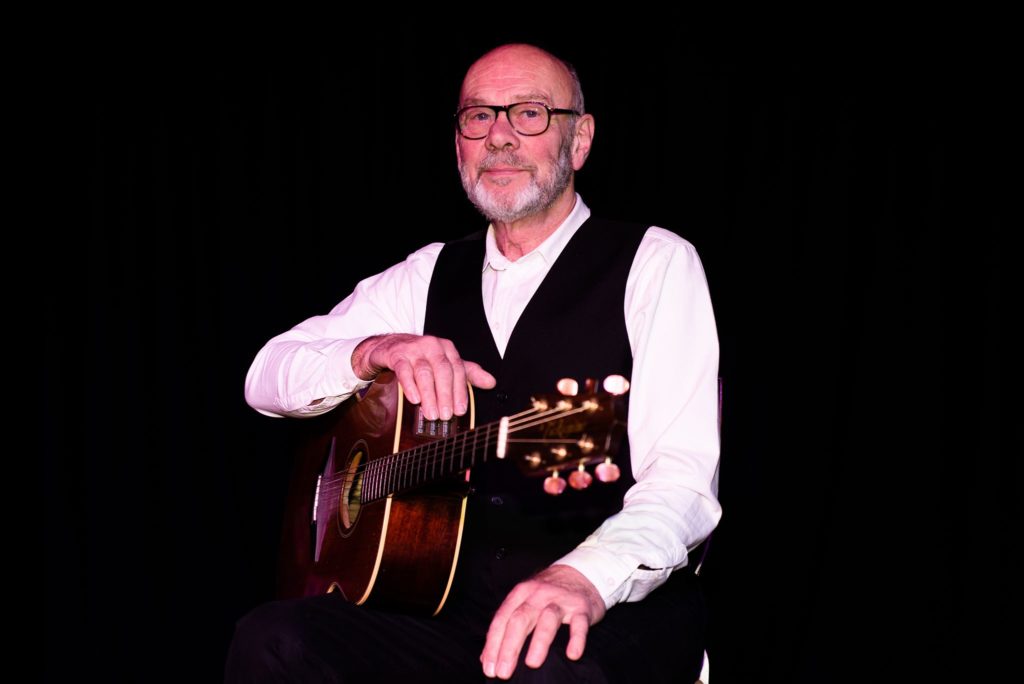 Rick Kemp is recognised by fellow musicians as one of the foremost singer/songwriters in the folk world so the evening will obviously include many of Rick's memorable compositions. Leaving his familiar bass at home, Rick will pick up the acoustic guitar and the audience will be treated to some great solo songs, including Deep In The Darkest Night and Somewhere Along The Road – a song almost lost forever and now the subject of more than twenty cover versions by famous artists.
The evenings to date have had excellent receptions and anyone who has been to a Steeleye Span concert will know that Rick Kemp has a dry and engaging wit which the audience truly enjoy. The evening should attract a wide audience ranging from the many thousands of Steeleye Span fans and also those who will enjoy an evening that is not just confined to one song after another, but includes memories and reflections of a long and successful life in a wide range of music genres.
Rick Kemp's performance married his sensitive lyrics and wonderful melodies with wit

hilarious anecdotes and he went down a storm

Penny Grennan
Rick Kemp's evening is a joy

Clive Pownceby – Bothy Folksong Club
We recently had "An evening with Rick Kemp" and what a truly great evening it was!

Ted Muir – Carlisle Folk and Blues Club